Deb: 469-644-0452  Email: debs.oils@yahoo.com
Don: 972-762-9865  Email: askdon@yahoo.com
Deb's Oils started over twenty years ago in our home, and we have had wonderful adventures as we traveled to Renaissance Fairs, Irish Festivals, small town county fairs, and flea markets across Texas and Oklahoma. We spent three years retail in a storefront in Firewheel Town Center in north Garland. After three years of mall life, we no longer wanted to live by mall rules, so we decided to build a greater volume of essential and natural oils as well as expand into  the soap supply business, keeping in mind that our customers' needs were moving into a different direction.
With the essential oils side growing, I decided to return to school and earn my Aromatherapy Practitioner's Certification. I have completed over 300 hours required for this and have my diploma proudly hanging at the shop.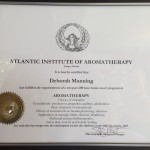 I continue to learn and know that our customers benefit from this knowledge.
We accept all major credit cards and Cash. We do not accept personal checks or bit coin. We use Square, which processes on the I Pad and sends a receipt via either text or email.
You can email an order; we can get credit card information over the phone.  But also, we have a shopping cart so you can shop in the convenience of your home 24/7 to ensure you get exactly what you want.
Don't hesitate to email Don (askdon@yahoo.com) and I (debs.oils@yahoo.com) about what you would like to see Deb's Oils carry. We look forward to continuing our relationship with all of you.
Thank you for choosing to SHOP SMALL!