BATH AND BODY
We offer scented and unscented, all-natural bath and skin care products. You can custom order the fragrance of your choice. Lotions, bath gels, and bath oils come in 2 oz. , 4 oz. , and 8 oz.  sizes. We also offer Massage Oils in 2 oz. and 4 oz. sizes. Goat's Milk and Silk & Shea cream: 2 oz., 4 oz., 8 oz. and 16 oz.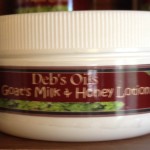 SOAPS (see soap tab for more information)

Glycerine: Our hand-crafted detergent free glycerin soaps offer additives such as olive oil, Shea butter, cocoa butter, aloe vera, sea salt, oatmeal, and various herbs and spices to create bars that comfort, rejuvenate, and exfoliate as needed.  We strive to create a natural, solid bar that lasts.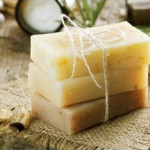 Bastille: Wonderful conditioning bar made with olive oil, coconut oil, palm oil, rice bran, and castor oil, this soap is great for all skin types and sensitivities.
Facial Bar: 5 oz. of oatmeal base soap infused with tea tree essential oil and bentonite clay.
Beer Soap: Beer soap has hops which are known to soothe irritated skin and contains polyphenols which act as an antibacterial agent. These also provide a natural preservative. Hops contain skin softening amino acids as well. These bars have  skin loving shea butter and natural botanicals such as colloidal oatmeal, local honey, orange peel, and pumpkin flakes to enhance the properties of the brew. Each loaf is custom-made with seasonal offerings reflective of special craft beer.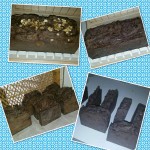 African Black Soap: All natural soap made with roasted plantain leaves, unrefined shea butter, and cocoa pods for a remarkable soap for all skin types.
Solid Bubble Bath, Bubblecakes, and Bubble Shakes: Luxurious new bubbly products that are as much fun to look at as they are to use! Made with all natural ingredients, these make great gifts to yourself and others.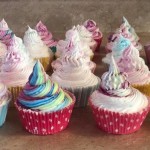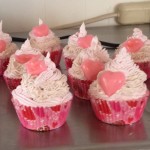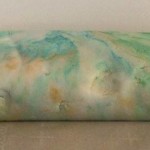 BATH SPA SALTS
7 oz or 16 oz. container of your favorite scented salts made with combinations of Dead Sea salts, Rio Salts, Epsom salts, Himalayan,and sodium bicarbonate to give you a soothing, softening, sensual, and relaxing time in the bath. These salts can be custom fragranced or left unscented. Although we keep a variety of scents on the shelves, don't hesitate to ask for a custom blend.
SALT AND SUGAR SCRUBS
These fine scrubs come at a fraction of the cost of other retail scrubs and utilize the best ingredients to exfoliate, soften and gently fragrance your skin. 8 oz.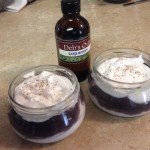 BATH BOMBS
A variety of skin loving bath bombs with all natural ingredients.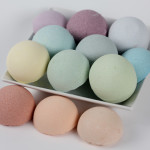 SHOWER STEAMERS
Our newest addition for those who prefer showers over baths: Four therapeutic blends of essential oils make for a relaxing, renewing shower: Scents: Sinus Blast, Headache Blend, Stress Blend, Sleepytime  Single Steamers: $2 ea  4 pack (1 of each): $6.95
BODY BUTTERS AND CREAMS
These thick, luxurious skin care creams put the moisture back in tired, dry skin.  4 oz.    8 oz.
LIP PRODUCTS
Lip Balm-All natural and vegan available .5 oz.  $3
Sugar Lips-All natural lip exfoliate with organic sugar, castor oil, jojoba oil, and flavor  .5 oz.  $8.95